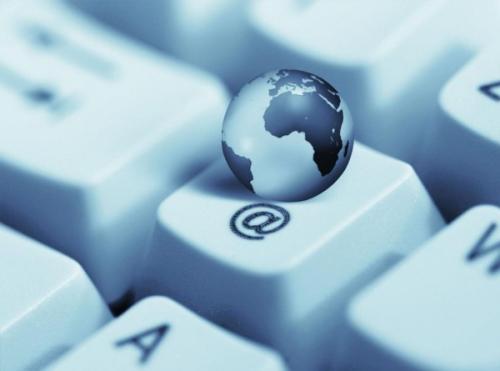 According to a research report that LinkedIn published on 2019, the top three topics most business leaders were thinking about today are technological innovation, business transformation and globalization. With the intensification of global mobility and the reduction of cross-border costs, the cross-border expansion of business, the establishment of oversea branches, and transnational recruitment will become more and more popular. More and more companies will actively or passively participate in the trend of internationalization.
As the internationalization mostly is driven by business, how HR team can avoid to be positioned for risk aversion function only, and not be the last one informed? Instead HR can work as a business partner to boost business growth effectiveness , by thinking from outside in, get talents and organization ready in advance to cope with the cross-border expansion of business, and circumvent the potential risk of talent and organization management that the company may run into during the transnational transformation.
What are the pitfalls that HR teams may fall into ?
l) Information occlusion
When most companies planning for internationalization, the first consideration are usually the business and financial issues. When HR team is informed, most of time is to receive execution messages. However, the management forecast of most companies is not as accurate as the business forecast. The passivity of HR team will lead to the lack of sense of direction in the later execution, let alone the planning and strategy in advance.
2)The lack of accumulation
Regulations, policy, environment, culture, industry practices, talent market, compensation structure and salary range in different countries are all important factors that will profoundly affect the management and organization mode in different region markets, which require long-term accumulation and insights from local expertise. Hence, when headquarter HR team drafting HR policy for different countries, even with the most professional tools and designing, without any local expertise and insights, most policy items are just like drawing castle in the air, very challenging to land on the ground.
3)The inadequate organizational preparation
For large projects of cross-regional and cross-field cooperation, it is more desirable to have a better cooperation mechanism to overcome regional, time and cultural differences. How to match the adaptiveness of different talents, especially those with totally different professional backgrounds, can be a nightmare for many executives. Meanwhile, most companies expanding while developing are not ready for establishing an effective mechanism of trust and restriction balanced between the headquarters and each division, and
how to effectively motivate the senior executives and core talents of these divisions.
4) The contradiction of workload and headcounts
A more comprehensive HR team allocation and more headcounts will be in need in the internationalization of the company. You have to deal with regulations, compliance, employment risk, salary budgeting, international recruitment, payroll arrangement and other challenges. But for most companies expanding, the effectiveness per capita is also critical. Adding more HR headcounts in headquarter to support new countries is not most companies will choose especially when they put most investment on business expanding.
How can HR teams jump over these potholes and be prepared to drive business change?
1) Build up international talent management system that drives organization mission
The transformation of HR team should follow the pace of business transformation, stand together with the business as a business partner, understand the business strategy, do a good job in organization and talent planning, and drive the business change, instead of being the last one to be notified. A superior human resource management system drives a company's vision, values, and business strategy. To build up a mode of human resources and talent management that drives organizational vision and mission, HR team should be more dedicated to understand the company's overseas business strategic status, system differences, cultural differences and other factors of different countries, and to provide suggestions on effective talent system set up for business decisions. When setting the policies to manage oversea divisions, HR should also take note to reach the balance of several contradictions. Such as the balance of coordination and control, the balance of centralization and decentralization, the balance of culture, system, values between headquarter home country and local and local divisions.
2 )Accumulate international knowledge and resources in advance
Today's workplace is globalized, so HR professionals should also plan their careers with an international mindset. The so-called internationalization does not require the HR team of each company to be fully familiar with the regulations, policies, environment, culture, industry practices, talent situation, market compensation and other conditions of different countries. Instead, they shall be able think about solutions with international thinking, be familiar with information acquisition channels, and be good at using international social platforms.
3)Build up efficient international mobility talent management capabilitie
The mobility of talents is the top priority of HR work for companies to go abroad to expand their business. How to design the policy system and build up operating platform based on company's business, talent strategy and business needs to identify and screen high potential expatriates and complete the assignment process in compliance? How to recruit the core team in efficient and high-quality way and build up the local human resource management system in compliant with local law and regulations? HR team should be thinking and getting prepared before the company going out the border.
4) Leveraging the professional international service organizations, such as transnational HR service agencies, financial and legal services agencies Transnational service agencies who can provide good quality of services, be able to understand company business, the different demand of headquarters and divisions in different countries, and who can even provide one stop services such as local compliance consulting, recruitment services, centralized international solution, will save precious time and energy of headquarter HR team while doing all the survey, research and management of international affairs, and can be used as reliable resource of local expertise. Increasing headcounts in headquarter HR team, making the responsibilities division into more details, purchasing more professional tools, may not as efficient and cost effective as directly engaging these transnational service agencies. Especially for some companies with scattered organizations, few employees spreading in many countries, HR team can ease lots of workload and cost if they can leverage these transnational service agencies that provides integrated services.
Conclusion
International operation is one of the most powerful trends at present, and the optimization and blueprint in the value chain is improving day by day. It is both a challenge and an opportunity for HR to explore an international talent management system, to build an efficient operation capacity for cross-border talent mobility, and to drive the achievement of organizational mission, business objectives and talent strategy. In today's globalization of resources and cooperation, everyone is actively or passively promoting the process of globalization. For HR professionals, only by changing the thinking to plan the career path in advance with the globalization strategy, you can take the initiative to lead the change.